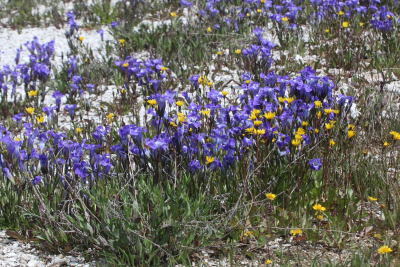 Outdoor Adventures with Gary Lee - Vol. 214
With the smoke from the fires in Canada being the big news people were asking about the danger of fires here in the Adirondacks and some forgot about all the water and where it runs when you get five to eight inches at a time. I don't know how many floods I went through in the Moose River Area during my 33 years as Forest Ranger there and the many times since I retired 24 years ago. I know we lost the Governor Brook tube seven times and still no bridge, yet they just fill in the hole. Not many parts of the north country have experienced over ten inches of rain in just a few days, and it ran over roads and took out the dam behind the hotel in Long Lake which compromised the bridge on Route 30. The little brook that ran beside Hoss's Store became a raging river taking out some of Route 28N as it came into town and then route 30 in town and then the dam going into Long Lake.
Two days before this, Lake Pleasant's sewer treatment plant was compromised with high water when they got eight inches of rain in a few hours. All that water runs downhill gaining force as it goes through Wells and Hope before it goes into the Sacandaga Reservoir.
The other question also being asked is how these old dams are holding up on some of these big lakes and reservoirs. Well, they were tested last week and mostly held to my knowledge. Many towns in Vermont weren't so lucky and they are still under water this morning.
Some Loons were still on nests and some just got off with their chicks just in time. If they were nesting on a floating bog or a platform, they may have made it through the flooding. Hearing many reports of people not giving the loons, ducks, and geese with babies any space out on the water. I watched a pontoon boat full of people go around the pair of Loons with chicks on Sixth Lake five times before driving off toward Seventh Lake. I was on the lake and started over to talk to them, but they were faster than my canoe. Just yesterday I heard of a person out on the sand bar off Eagle Creek in Fourth Lake hitting a baby duck with a stick and then ringing its neck until dead. This was witnessed by people on shore and boat numbers were tuned in, so I hope something is done about this. What did the duck baby do, beg for food?
Out on our western trip I saw many new flowers and got them keyed out with an apt my son's cell phone. I took photos of most of them and in many places the open fields and meadows were covered with flowers of many different colors. Photos don't seem to catch all the beauty so I would have to walk among them just to see what they were. Some fields were filled with a variety of sunflowers in the Badlands in South Dakota.
Places while walking the trails in Yellowstone Park had many kinds of flowers, some growing close to the hot springs and geysers. They must adapt to the temperatures and chemicals that are in the water and the soil. One of the prettiest was light blue fringed gentian with some white on the edges. My gentians here don't bloom until late September right till snow flies. Many areas out there the fields were solid blue with these flowers close to the geysers.
There were several birds nesting close to these geysers and in one place we watched a Killdeer bathing in one of the small pools around a geyser. Some of these are so hot that they will burn you if you put your finger in the water, but these birds have found some that are cool enough to take a bath. There are some bug life that can also tolerate the hot water and they hatch out of some of these ponds and running water. The rivers seem to teem with bug life and hatching flies which we saw many times. The swallows nested in many of the holes left in the formations at Mammoth Hot Springs. There was a Velvet Green Swallow using one of these holes and catching bugs over the water flowing there. That was another life bird for me. The beautiful Mountain Bluebirds were at almost every open area of hot springs we visited singing their beautiful song, catching bugs, and feeding young.
The Adirondack Center for Loon Conservation will be banding in this area on the 21-23 so you may see lights out on some of the local lakes during that time in the middle of the night almost like a laser light show. There will be a visitor night on one of these lakes so check the website for that location yet to be determined.
The Annual Loon Census is this Saturday 7/15, from 8 to 9AM and there are still many lakes not being watched locally but that's another story. See ya.
Click to view larger photo for Velvet Green Swallow