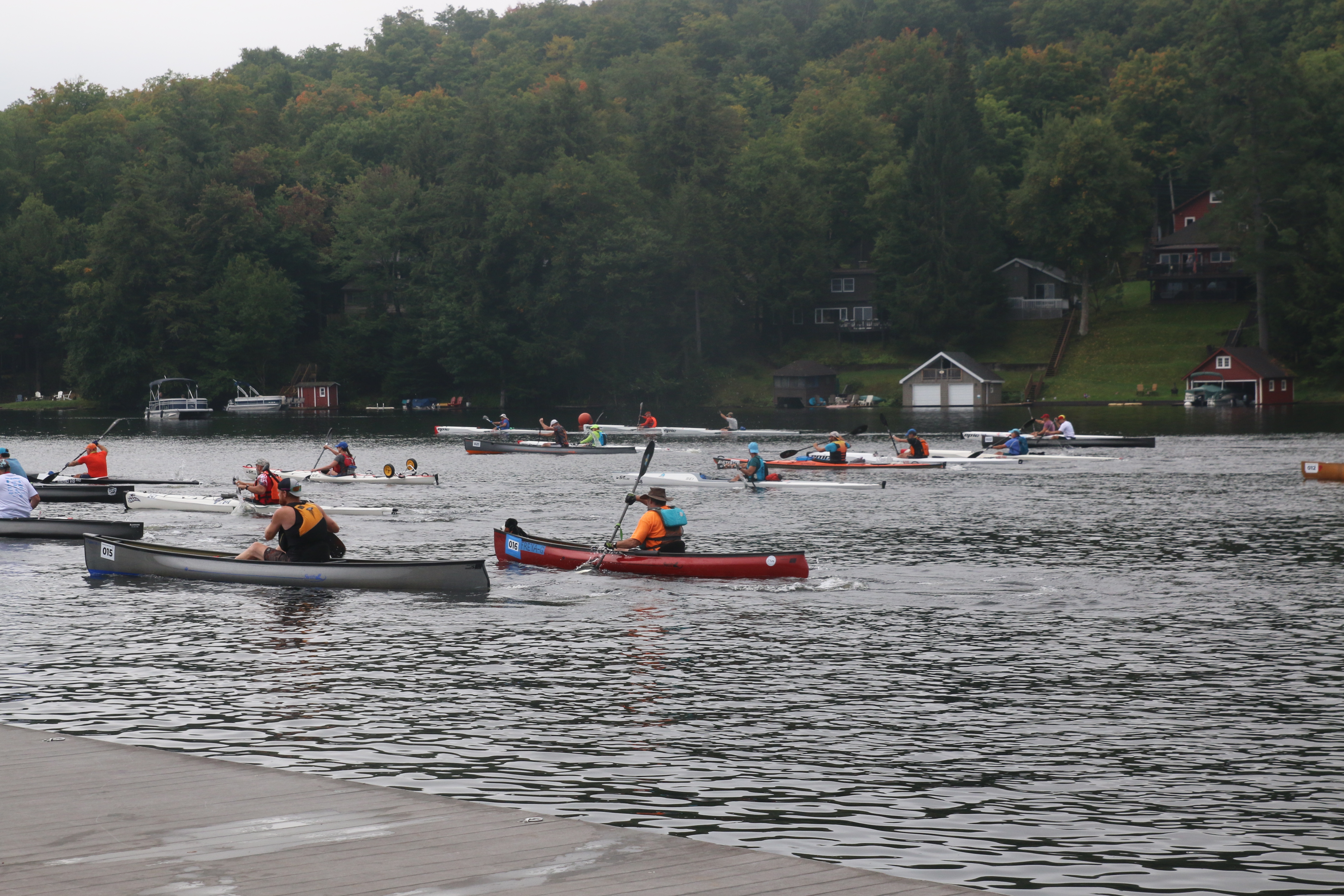 Outdoor Adventures with Gary Lee - Vol. 223
The 6.8 magnitude earthquake in Morocco has killed over 2100 people so far with 2,500 more people injured. Many of the mountain villages have been hard to get to help with recoveries buried in the rubble. Aftershocks have been happening which is keeping people out on the streets and in open parks away from buildings.
Then closer to home, the southern United States ducked a bullet when category 5 Hurricane Lee turned north staying out over the ocean when it could have slammed the coast with a terrible blow. It went from a tropical storm to a Category five in less than twenty- four hours, then swerved north. The winds from this storm will batter the east coastline all the way up into the Canadian Maritime provinces all week with high waves and strong undertow currents.
Locally the 90 miler Canoe Race got off to a good start Friday morning with just a little light rain and no fog. Over two hundred fifty canoes, kayaks, paddle boards and guide boats got off in several waves that morning without a hitch. I believe the rains held off for the first day as they traveled to Blue Mountain Lake for that day's finish. Doing four carries that day which add up to a little more than three miles, Fifth Lake to Sixth Lake uphill about half a mile, Seventh Lake to Eighth Lake about a mile, Eight Lake to Browns Tract Stream a little more than a mile and then from Marion River up to Utowana Lake on the old railroad bed about a half mile. I'm sure they saw some beaver dams along the way as they didn't go away since I was there a month ago, probably even a little higher. Years ago, during the first races Karen and I would take numbers as they came out of Fifth Lake, and some had never carried a canoe before that time, but they soon learned how. Most canoes were pointed in the wrong direction so when they put their shoulders under the canoe yolk, they had to do a 180 turn around taking off heads as they went around. At times you could see fifty to sixty crafts coming across that little lake all at once. There was some bump and grind before they all got free and up the trail. Looking at the weather map they may have hit a few showers the second day but got to the finish before the showers hit today. It sure was a big crowd at the Lakefront before the start of the race with people and canoes covering most of the lawn.
Several people asked me if I had even done it and I said no I would watch and keep track of canoes but not race. I would spend my energy in other places but not that race. The same for the gravel grinder bike race in the spring.
Racers would see some of the fall colors along the route as lake shores have mostly turned red with the fall colors. I didn't mention this last week but all you had to do was drive from Inlet to Old Forge and you could see the leaf change is here. We did have rain over night three nights this week, but some got to see the northern lights on Thursday night. I missed that one, but I'll catch it one of these times.
My Grandson Nathan came up this weekend from his Technical College in Utica to look at Grandpa's computer. He sped it up a little but said I really needed a new one and gave me one to look for at Best Buy. I need to get my last free truck service and inspection this month in Utica so I might take the big plunge. My A and T miss several times as I'm writing so it may be time to upgrade. While we were out in Yellowstone, he really liked my camera but he upgraded to a better Cannon with more features than mine. I haven't found half of the ones on mine yet and I've had it for more than two years. Plus, he had a nice lens that I might have to get which is much less to carry than the big one I have and the same power.
After I left the canoe race start, I went over to the Library for the Old Forge annual Garden Club Plant Sale. Several members present were putting plants on the tables and marking prices for the plants. These plants were taken from all the local members' gardens so many were deer resistant. Some were plants that grow in the shade, and many were sun loving. There was a great variety of flowering plants and some that just added greenery to your gardens. Sales were fast and the tables were nearly cleaned off by eleven thirty. Then sales started happening two for one, three for one and I didn't have to take that many home to plant in my garden, but I did get some new ones. It was a fun time, and we even made a nice pot of cash for our labor. Many new gardeners will be happy next year when some of these plants bloom and the deer don't eat them.
The moose are starting to roam and there are some in this area, but that's another story. See ya.
Photo above: Third wave of the 90 Miler leaving Old Forge
Click to view larger photo for Gary Lee Plant Sale