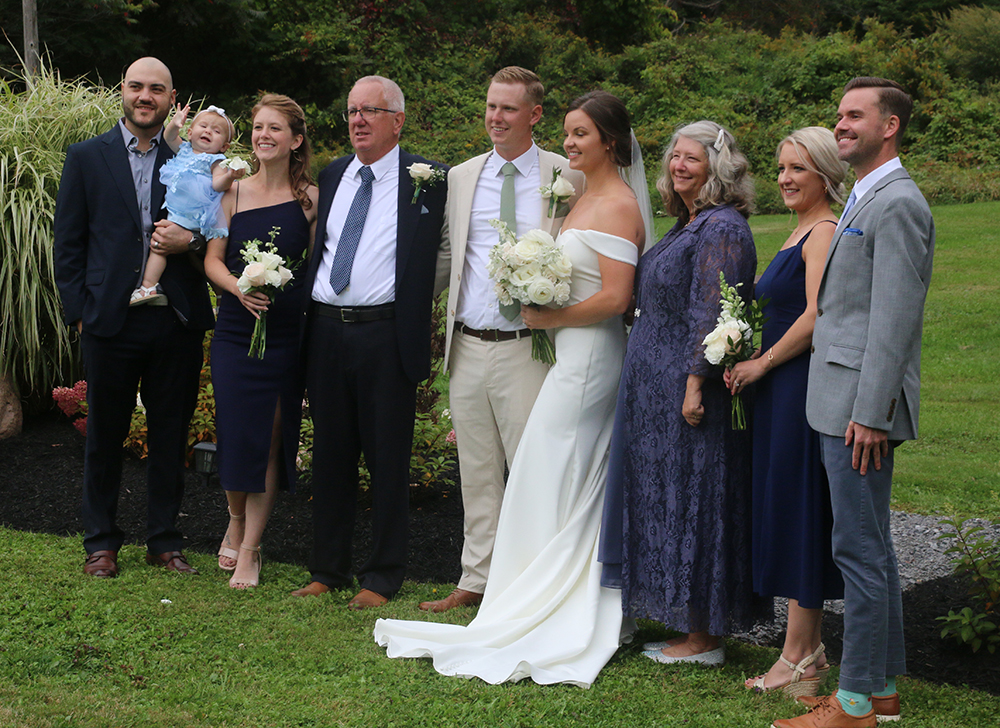 Outdoor Adventures with Gary Lee - Vol. 225
Fall weather has finally hit here in the north country with the first frost on Thursday the 21 but it was light enough that my wide leaf plants didn't get hit. My bed of nasturtiums which have very big leaves and hundreds of flowers wasn't touched. Not too many bees or other bugs doing any pollinating this time of the year to make seeds for next year. I did see my last Hummingbird on Friday morning which gave us a new record for Eight Acre Wood by seven days longer than ever before. We were down Rochester way Saturday and Sunday so that record will have to stand for now. Maybe they have adapted to global warming faster than we know, staying this late.
There are still several monarch butterflies in chrysalis and some still caterpillars which probably won't make it unless we get many warmer days with lots of sunshine. Both stages need temperatures above 65 to eat on the milkweeds or grow inside the chrysalis. Time is getting short for them. They have to feed on some of the fall wildflowers as they travel all the way to Mexico. Watching on the way back from Rochester yesterday I saw lots of fall asters still in bloom which they use most of the way. When I was tagging them, I caught most of my butterflies along highways where it is open, and the wildflowers grow. They do follow many of the east to west highways in their trip westward. Some days I wouldn't move too far, just find a big patch of the big blue New England asters and the monarchs just kept coming through. If you missed one with the net, they would fly up and head west looking for a safer spot to feed. I saw several adults around the wildflowers at the Rocky Mountain Parking Area last week. I tagged several adults there a couple years back. Hikers would come down off the mountain and some asked what are you doing and I said tagging butterflies. Some folks even got to tag a monarch before they left. I put tags on over fifty that afternoon. The next day I put on over fifty again down opposite Daiker's Driveway.
As I mentioned above, we spent the weekend down south of Rochester in the and around the mountains just south of the Finger Lakes. It was like the back of beyond and if you didn't have GPS you probably wouldn't have found the farm where the Wedding was held or the B and B that we stayed in. We had guides most of the time as we don't have a cell phone which you could follow directions on. We only made a wrong turn a couple times but found our way to a beautiful spot in the hills. Places I had heard of but never been to like Bristol Ski Mountain Resort where the Rehearsal Dinner was held which was just over the mountain from our B and B. The wedding venue was just over the mountain from our B and B in the other direction, but you could get there from here as the road was abandoned years ago, so you had to go around that mountain. Jacob and Kourtney and several family members had most of the tent venue set up and ready to go Friday afternoon, just waiting for guests to arrive Saturday afternoon.
We had a quick rehearsal and a trip to our B and B before the dinner, all guided of course. We got back to the B and B for the night, seeing a few deer along the way. I got up and birded near there and saw a few birds. There was a little brook that ran down along one side of the home and crossed the road below. Just below the culvert that crossed the road there was a deep pool that was full of brooktrout looking to spawn showing their pretty colors. I tossed them a couple grasshoppers and they jumped for them. Along the road was a party balloon that came down. I needed a bag to pick up some butternuts, so I picked it up and under neath was a big American toad. We were right on the County lines of Livingston and Ontario Counties, venue in one, B & B in the other so I got to record birds in both counties while I was there.
The Wedding was at four in the afternoon, and it went off without a hitch. Little Great Grand Daughter Milly came down the aisle of white roses with her mother Emily and Aunt Rachel just before the bride came down and I think she nearly stole the show. Then the beautiful bride came down with her dad and he handed her off to Jacob. They had written their own ceremony, which was very nice, and exchanged vows and rings. Then Jacob got to kiss the bride in Hollywood fashion there and as they walked back down the isle of white roses. Rain was predicted to start about 4:15 looking at the weather map but it held off until after we were under the tent for the reception and then it only sprinkled. The temperature was a different story as the high was only 57 with a sharp wind blowing right through the tent. Family pictures all got taken and everyone moved under the tent with some more clothes on for those who had them.
They were introduced as husband and wife as they danced into the tent and kissed again and a few nice speeches were given by Jacob's Dad, Jacob's best friend and Kourtney's best friend from college. The music started and Milly took the stage dancing in front of the colored lights at only one year old. It was a great weekend and certainly not in any flatland that I saw. The glacier traveling south carved out those big finger lakes and the small ones to the west leaving some very high hills in between.
We wish that Jacob and Kourtney have a beautiful marriage together and maybe have a couple little ones just like Milly, as she is a peach in great grandpa's eye.
Those leaves are coming on fast so get out that camera and take a few shots, but that's another story. See ya.
Photo above: Jacob and Kourtney Bills and Family by Nathan Lee
Click to view larger photo for Gary Lee Great Grand daughter Milly picking roses