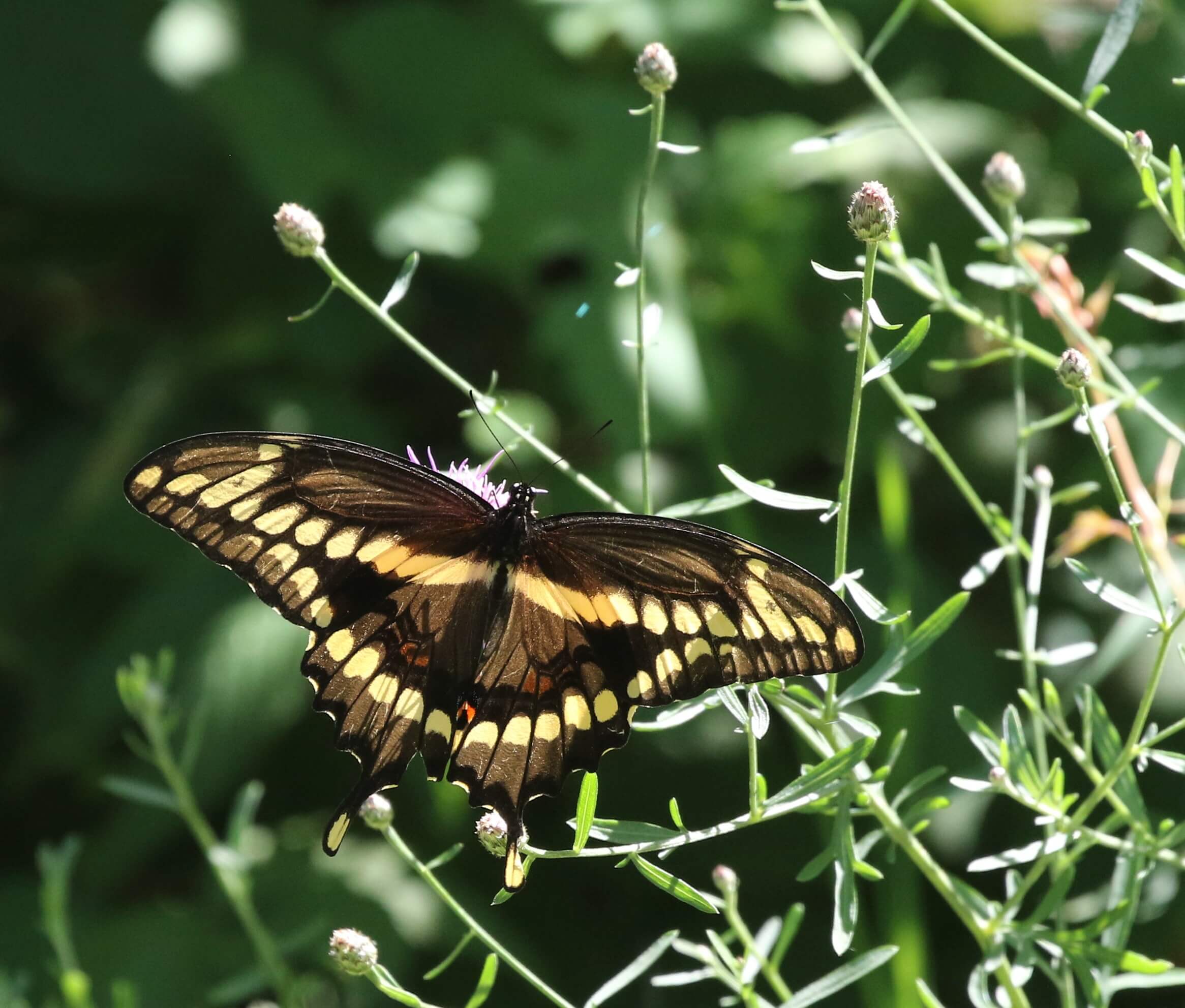 Outdoor Adventures with Gary Lee - Vol. 219
Outdoor Adventures with Gary Lee - Vol. 219
Last week had to be the week of rain for the summer with some people getting 6 and 7 inches in just a few hours which washed out trails, roads and the railroad to Tupper Lake. I talked with one lady up at Twitchell Lake who said the water there came up over her dock and ten feet up on her property. It did some washing out of the shoulders along the new paved road to the lake by the outlet. Some culverts were washed out on the snowmobile trail system north of Old Forge, so the system was closed to travel. The railroad suffered a real hit north of Big Moose where 180 feet of track is just hanging over an open hole. There is a small washout by Little Safford Pond which they plan to fix soon, so travel on the tracks can go to Big Moose, but no further. The Stillwater Road was washed out in a few places and shoulders were also undercut in many places. The road has been patched and some new culverts have been put in, but it is rough in many places but passable. Use caution as they are still working on the washout sections.
My Daughter Erin and I went over to the Seventh Lake Lookout on Saturday night to watch for meteors in the night sky. When we got there it was mostly clear with the big dipper very clear right to our north and the Milky Way very bright right overhead. The loons on the lake were upset over something and they gave us quite a chorus of songs. There were some campfires burning along the north shore of the lake at campsites there. Erin took some shots of the Big Dipper with her cell phone, but I got nothing with my camera. We saw a few meteors flash across the night sky, a few airplanes fly by, and some satellites go silently overhead. Some of the meteors lit up the sky and we both saw them with their long tails, others were just a flash in the pan and that was it. The clouds moved in from all directions fading out the Milky Way and then most of the stars we called it quits about 11:30.
The peak for more meteors was 4am Sunday morning, so I got up at 3:30 and put back on my clothes and went down to the dam on the pond. I could see some stars in places, but they were soon gone as fog rolled in. I watched for about fifteen minutes but would only catch a star or planet now and then, so I gave up and went back to bed.
Out watching the Loons again and I just put my binoculars up looking for the pair and chicks on Sixth Lake and this thing flew into my view. At first, I thought it was a bat, then it came to me. I had seen the same thing on Sand Lake on the ALC a few years ago and it was a big butterfly, a giant black swallowtail. This one I saw and I followed it, and it landed in a tree on the small island there and I got its picture. I have seen several since, a couple over at Crown Point while banding birds. The one at Sixth Lake went into the bushes on shore, and I never saw it again. Ellie George just sent me a photo of one she saw in her travels over near Paradox Lake.
Speaking again of Loons lots of chicks have come up missing, some found dead, and some injured which I believe were boat or jet ski hits. The ones the eagles have killed they take for food but the ones that are killed or injured by the other human predators are left on the water. Just last week we picked up one dead by Alger Island on Fourth Lake and the other chick from that loon pair had been killed but not recovered earlier in the year by some of these human predators. These folks seem to think it's a game as to how many ducks, geese, gulls or loons they can flush off the water or hit if they don't get away or dive in time. It is against the law to harass or kill wildlife just for the fun of it and they can be given a ticket if caught. So, if you see someone out on the water harassing these birds get their boat or jet ski number and turn them in to 911. That same day the one was picked up on Fourth Lake another Loon chick was found injured on Golden Beach on Raquette Lake. This bird was caught and sent to rehab, but it didn't recover, and it was put down.
One pair on Limekiln Lake with the male who had the fishing plug lost their chick this week. I followed them around most of their territory as they fished, and they had no chick with them. Checking the Loon families only once a week we monitor, we don't get to see what happens many times, but we see the results when the chicks are gone and not found. The parents do grieve with their calls, but they go unanswered. They will stay with a dead chick on the water for a long time hoping it will swim again, there is that attachment.
Hummer banding at Stillwater Restaurant again this weekend Saturday 8am to 11am, but that's another story. See ya.
Photo Above: Giant swallowtail by Ellie George
Click to view larger photo for Gary Lee big dipper 1