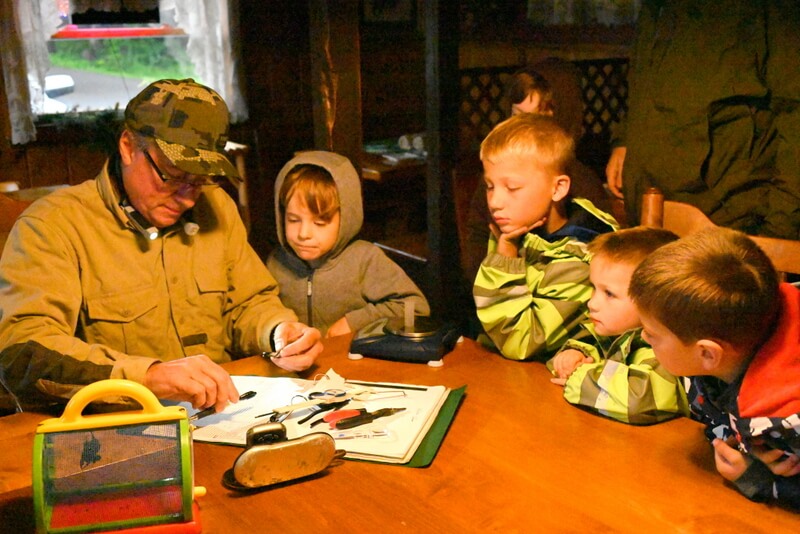 Outdoor Adventures with Gary Lee - Vol. 220
With all the weather and fire events that are happening it's hard to keep track and report on all of them. Here we sit with water up to our eyeballs and now some others have it that way also with the Hurricane that hit California and other western states that will be getting the rain from it all the way to the Canadian border. This looks like it will drown the areas in California, Nevada and Arizona but it may not be enough to help with the fires in Oregon and Washington as it may go too far to the east there. The Canadian Provinces won't be getting much of it there either, where it is needed. They evacuated 20,000 people from the town of Yellow Knife in the Northwest Territory as the fires there were within two miles of the town. That got to be a scary situation to just drive away and not know what you might come back to with fires that big.
The fires on the Island of Maui in the Hawaii Chain which were reported started from downed power lines caused by the hurricane which passed by south of the island in the Pacific Ocean. The major city of Lahaina which was badly damaged lost over two thousand structures and so far over 110 have been found dead with over 1,000 still missing. Many survived by getting into the ocean to get away from the flames, others who died were trapped in their cars and homes as flames were swept through by 80 MPH winds. Karen and I stayed on the beach in Lahaina on both trips to Hawaii, a beautiful place that's changed forever.
Locally we are still getting more rain than we need as my gauge had over an inch four days this week and I was out in it several times. The weather forecast showed sunny, and then a black cloud would come over and it would rain. I got wet going down Woodhull Lake one day and then got wet coming back the same day within about 1,000 feet of the landing. I did have rain gear on, but I still got somewhat wet loading the canoe. The Loons didn't seem to care as I heard the male by the landing had a weird call telling me I was in his territory. That pair had a chick as did the pair down by Wolf Lake Landing. One of the residents there told me that the adult Bald Eagle made regular trips up and down the lake. Maybe that's why I saw no ducks around the shoreline. I went down to Sand Lake and rowed around the lake. I found this year's Loon nest and picked egg chips from it. I looked up and the pair of adults weren't far away, but they had no chicks. The eagle was probably patrolling around down here also. I did see a hooded merganser duck along the shore sneaking through the pickerel weeds.
On Saturday hummingbird bander Ted Hicks came up and we went up to the Stillwater Restaurant for the third time this year to band hummers. Of course, it rained the whole way up to Stillwater and slacked off some a little after we got there so we set up the trap and started catching hummers. There were quite a few buzzing around the feeders and several visitors came to watch us catch and band these little birds. I missed a couple in the trap, but I caught two once and three one other time. Most everyone got to release a bird and watch them being banded by Ted. There were several children who will have a story to tell their classmates about the hummingbird they got to hold at Stillwater this summer. We caught 17 new birds, some juveniles from this year, three from former years and three repeats from that day in about an hour and a half of trapping. Marian and Joe have as much fun as the visitors seeing the smiles on the faces of young and old.
Sunday morning, I cut and bagged several seed heads of wild parsnip to keep them from making more plants in future years as the seeds are viable for four years. The ones that were still in flower I just cut down near the ground. Many of these were growing among the milkweed plants and I saw several monarch caterpillars of all sizes.
That afternoon it was the 100th anniversary parade of the Inlet Volunteer Hose Company at one. The lineup was over at Rocky Point Parking Area and sprinkles started to fall as we waited for one of the ambulances to return from a call. Three older life members Ron St Marie, Theadore Laporte and me, were riding in some older convertibles in the parade. My driver was Greg Rudd along with his wife Toni. We got as far as Harvey's Cottages and our car died so we watched the parade go by from the sidewalk in the car. We did catch a ride up to the firehall and the party that was going on there. We heard that our old LaFrance fire truck died a couple times but got back into the parade and made it to the Firehouse but not our convertible.
The Old Forge Garden Club will be having their annual Plant Sale at the Old Forge Library on Friday, September 8, from 9:30am to noon, but that's another story. See ya.
Photo Above: Hummer Banding by Sue Kiesel
Click to view larger photo for Gary Lee Caterpillar