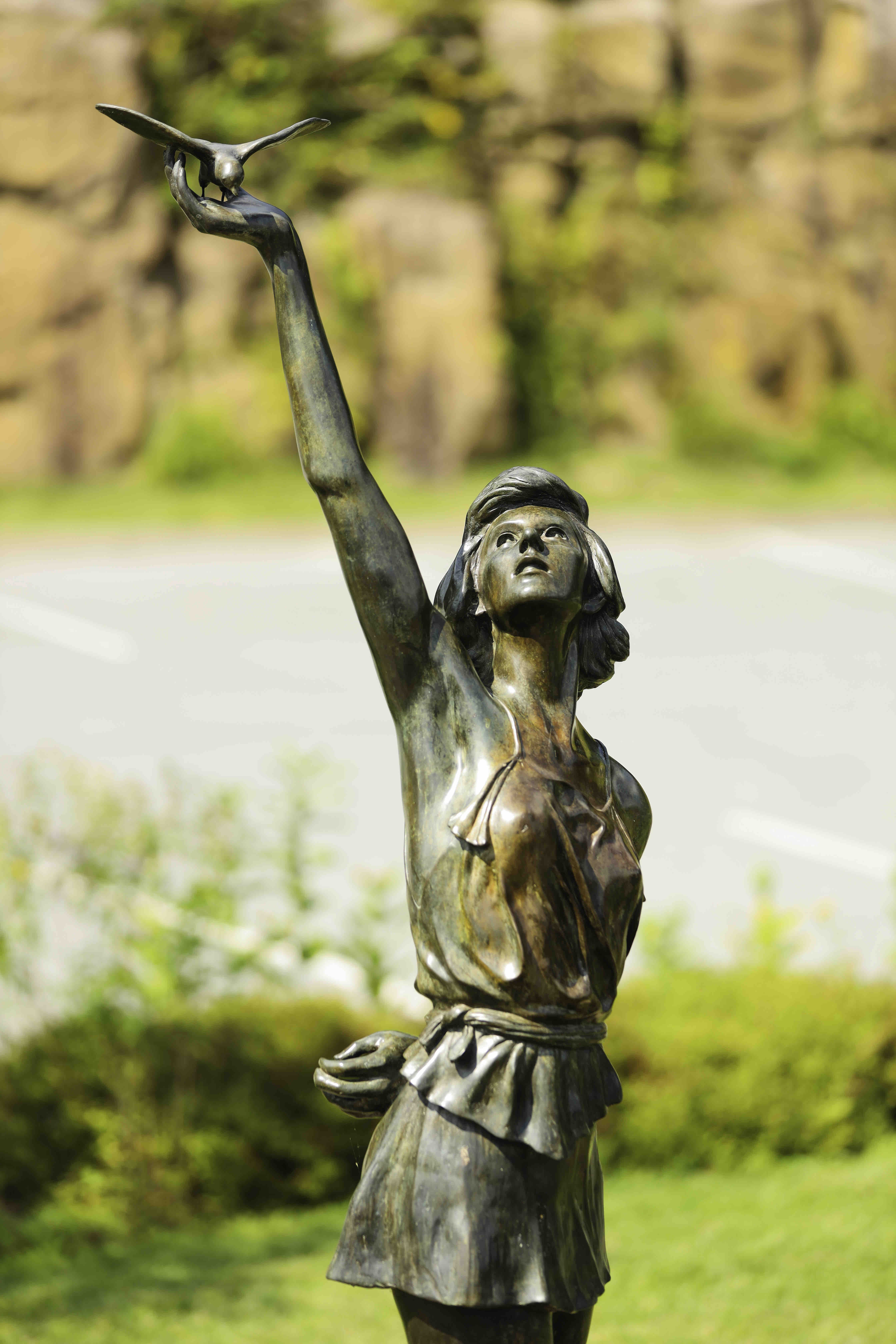 We'd Love to Hear From You!
View offers lots of ways to interact with art, so you might have a lot of questions! Check out our FAQs or let us know any questions, comments, or feedback you have about View and we will be in touch!
Contact us today with any questions.
What Can We Help You Find?
Below you'll find answers to some of our most frequently asked questions.
Is admission free?
General Admission is $10 per person, however, members enjoy free admission to exhibitions. Groups of 10 or more get a $2 discount per person. Children under 18 are free.
How do I book tickets?
All of our performances on our website have a link where you can purchase tickets online. You may also stop into View and purchase tickets at our front desk. The majority of ticket sales to our performances are on a general seating first come first serve basis. This means that the best way to guarantee that you will have a ticket to an event is to purchase your seats ahead of time, and the best way to ensure that you have the seat you want is to arrive at the event early.
Our lobby opens for ticket purchases one hour before the performance and our theater opens for seating a half hour before, leaving audience members time to peruse the gift shop, the concessions table serving an assortment of alcoholic and non-alcoholic beverages, and the gallery during select performances.
Tickets for each event are individually priced based on the needs of the venue and the performers to allow us to best bring you quality performances and events.
Please Note: All ticket sales are final and non-refundable.
If you have any questions regarding ticketing please do not hesitate to call us for more information at (315) 369-6411, ext. 201.
How many people can we have at our event?
Each View space can accommodate a range of group sizes, depending on setup needs.
Gould Hall 2,756 square feet
150 - Sit-down dinner with dance floor

180 - Sit-down dinner without dance floor

240 - Theatre seats with standing room on floor

400 - Standing cocktail reception
Courtyard 2,000 square feet
Courtyard maximum tent size: 40 x 60 seating accommodates up to 200 guests
Art Galleries
Community Gallery: 1,748 square feet

Henry A. Kashiwa Eco Gallery: 875 square feet

Foley Gallery: 672 square feet

Vandervort Gallery: 660 square feet



The total square footage for all galleries is 4,041 square feet — galleries are adjacent for easy flow among spaces.
Conference Rooms
Conference Room Square Footage: 950 square feet (475 square feet per section divided in half)

60 people - Conference Room with Tables

150 people - Conference Room with Chairs only
Commercial Catering Kitchen
What event spaces are available to rent at View?
We have a variety of event rental spaces perfect for crowds of all sizes.
Gould Hall — Our largest space, perfect for weddings, parties, conferences, and larger gatherings for private events, groups, clubs, or businesses.
Courtyard — Located behind View, the Courtyard is covered by a 40'x60' tent and is ideal for outdoor events.
Art Galleries — View's four galleries offer unique opportunities for smaller events, from intimate weddings to concerts and cocktail parties.
Conference Room — Two conference rooms accommodate up to 100 with chairs or 40 to 60 with tables and chairs. These flexible spaces can be adapted to suit many uses.
Commercial Catering Kitchen — 10 to 12 people.
What kind of events can we hold at View?
View has a variety of spaces in the building that can host many different types of events, including:
Weddings

Business Meetings

Conventions

Conferences

Fundraisers

Corporate Retreats

Reunions

Celebrations of Life

Anniversary Parties

Graduation Parties

Birthday Parties