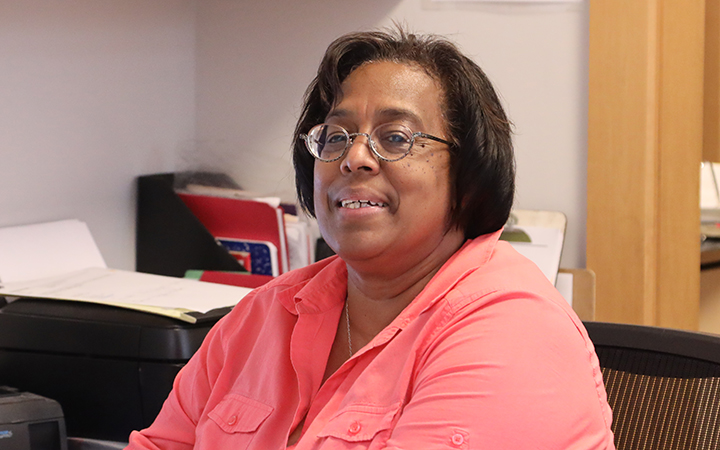 Hazel Alexis
Reception and Gift Shop Manager
Hi All,
I am an island girl! I moved to the United States from Trinidad, which is an Island in the Caribbean.
I was a nanny in New York City and Wayland, Massachusetts for sixteen years, before moving to Old Forge, NY.
I have been at View for eleven years. My favorite part of working at the front desk is meeting everyone, and finding unique things for the gift shop.
My favorite things:

Cooking
Laughter
Going to the movies
Word jumble
My least favorite things:

Complainers
Traffic
Driving in the winter