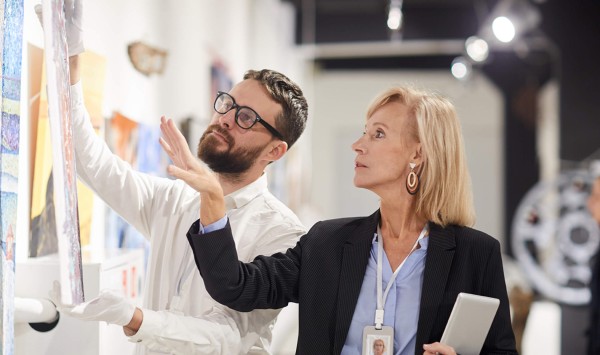 Purchasing Tickets
All of our performances on our website have a link where you can purchase tickets online. You may also stop into View and purchase tickets at our front desk. The majority of ticket sales to our performances are on a general seating first come first serve basis. This means that the best way to guarantee that you will have a ticket to an event is to purchase your seats ahead of time, and the best way to ensure that you have the seat you want is to arrive at the event early.
Our lobby opens for ticket purchases one hour before the performance and our theater opens for seating a half hour before, leaving audience members time to peruse the gift shop, the concessions table serving an assortment of alcoholic and non alcoholic beverages, and the gallery during select performances.
Tickets for each event are individually priced based on the needs of the venue and the performers to allow us to best bring you quality performances and events.
Please Note: All ticket sales are final and non-refundable.
If you have any questions regarding ticketing please do not hesitate to call us for more information at 
(315) 369-6411, ext. 201.
Electronic Devices
All devices that beep, ring, or flash should be turned off before entering Gould Hall. No photography is permitted unless the artist has specifically given permission. No flash photography is permitted in Gould Hall. No video or audio recording is allowed except with the express permission of the artist.
Program Changes and Cancellations
Programs and artists are subject to change. Prices may change without notice. If a show is cancelled on short notice due to weather or other circumstances, we will place a notice on the front page of our website to that effect.View reserves the right, without the refund of any portion of the purchase price, to refuse admission to or eject any person whose conduct is deemed by staff to be disorderly, or who uses vulgar and abusive language.We hope to see you at showtime!