Overview
We invite plein air artists to participate in three days of painting and donate a plein air painting for the live auction fundraiser for View, the Center for Arts and Culture in Old Forge, NY. Here are some highlights; then we welcome you to register, using the link below.
The event includes three days of painting and activities, culminating in a fund-raising auction at View on Saturday evening. Each artist donates a framed plein air painting for the auction.
Continental breakfast and grab-and-go lunch both Thursday and Friday: register, get participant information and gifts, meet and network, gather information about the event and painting locations
Each artist agrees to donate one framed plein air painting (turn in Saturday morning) for the Saturday evening auction (preview 4:00, auction 5:00)
Each participating artist may display 2 paintings in View's lobby for consignment (pay and take 65%/35%) sale.
Some housing with local families is available, first come first served. We can also recommend local motels/inns, and campgrounds.
Artists can enter a Plein Air Competition. Cash and product prizes will be announced at a special Artists' Appreciation Dinner at View Friday evening.
Auction Programs, with bios of each participating artist, are distributed to each auction attendee. When you register you will be asked to provide a 100-word biographical statement.
Give some thought ahead of time as it will be seen by, potentially, hundreds of art lovers! Our event is well known as warm and welcoming, and space is limited. We hope you will register when you are confident you will be able to attend. And if you are not currently a View member, please consider joining using the link below. Thank you.
Once you register you will start to receive a series of emails to help you plan.
If you have questions you can contact one of the steering committee members:
Donna Stoner, chair (dstoner62@gmail.com), Diane Davis (ddprospect@aol.com), or Meg Harris (meg.harris.50@gmail.com).
Click to view larger photo for 2022 Plein Air Paint Out Auction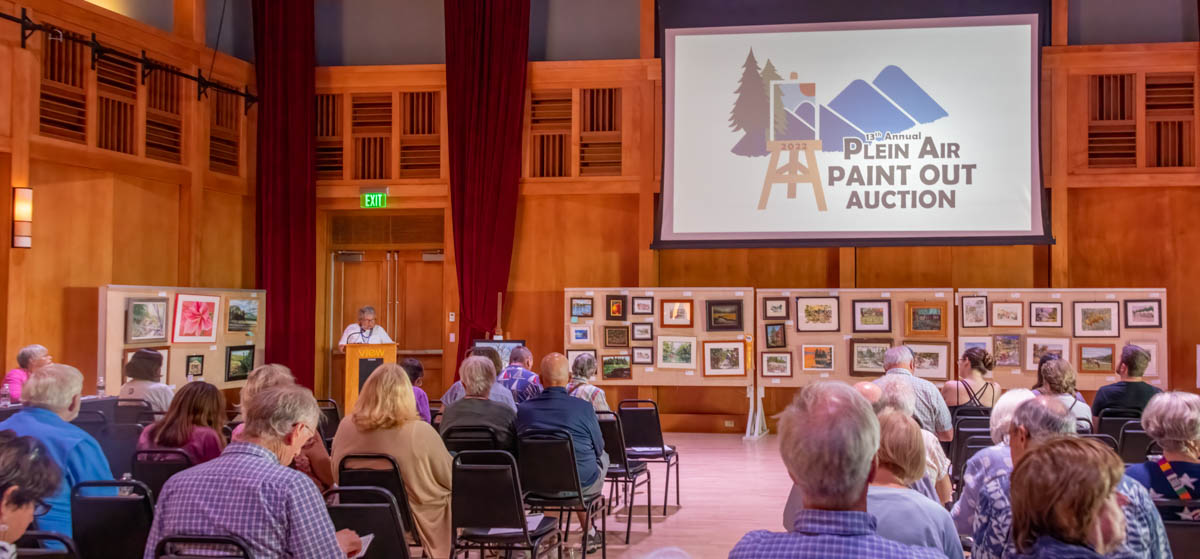 Click to view larger photo for Artist Dinner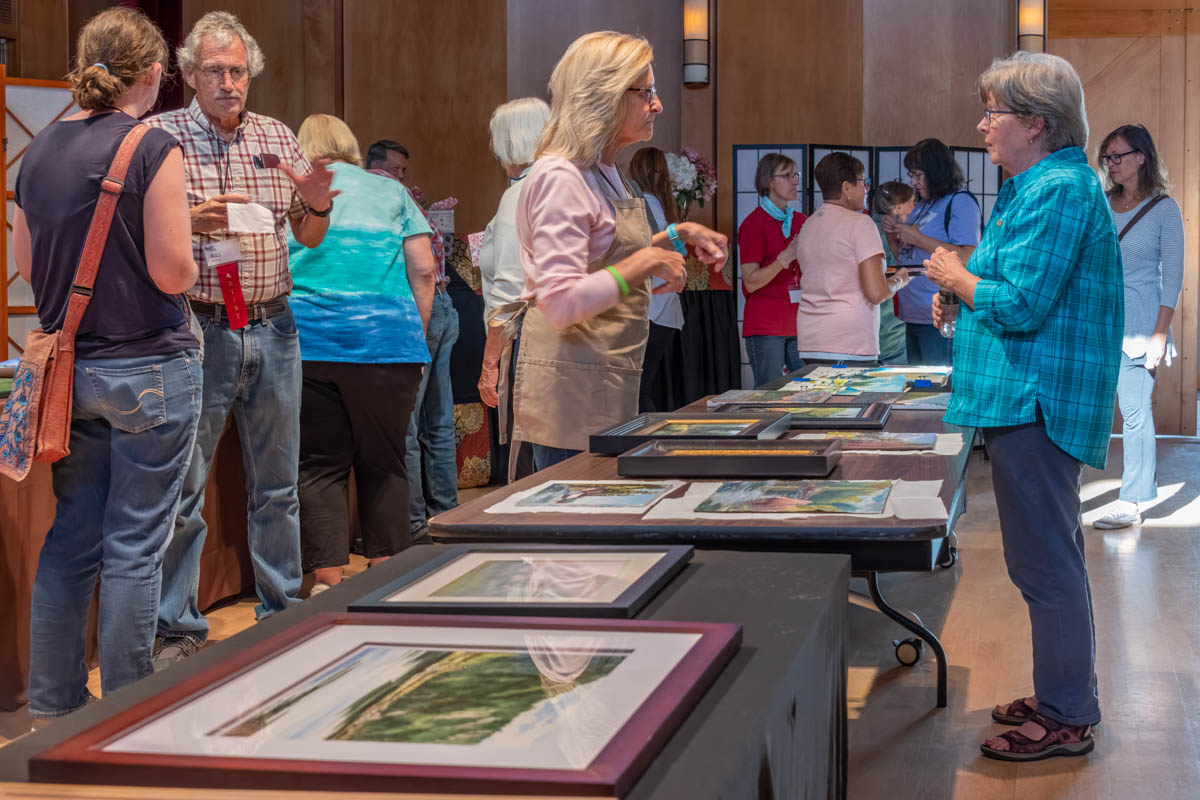 Click to view larger photo for Artist Dinner Diane Davis and Sarah Yeoman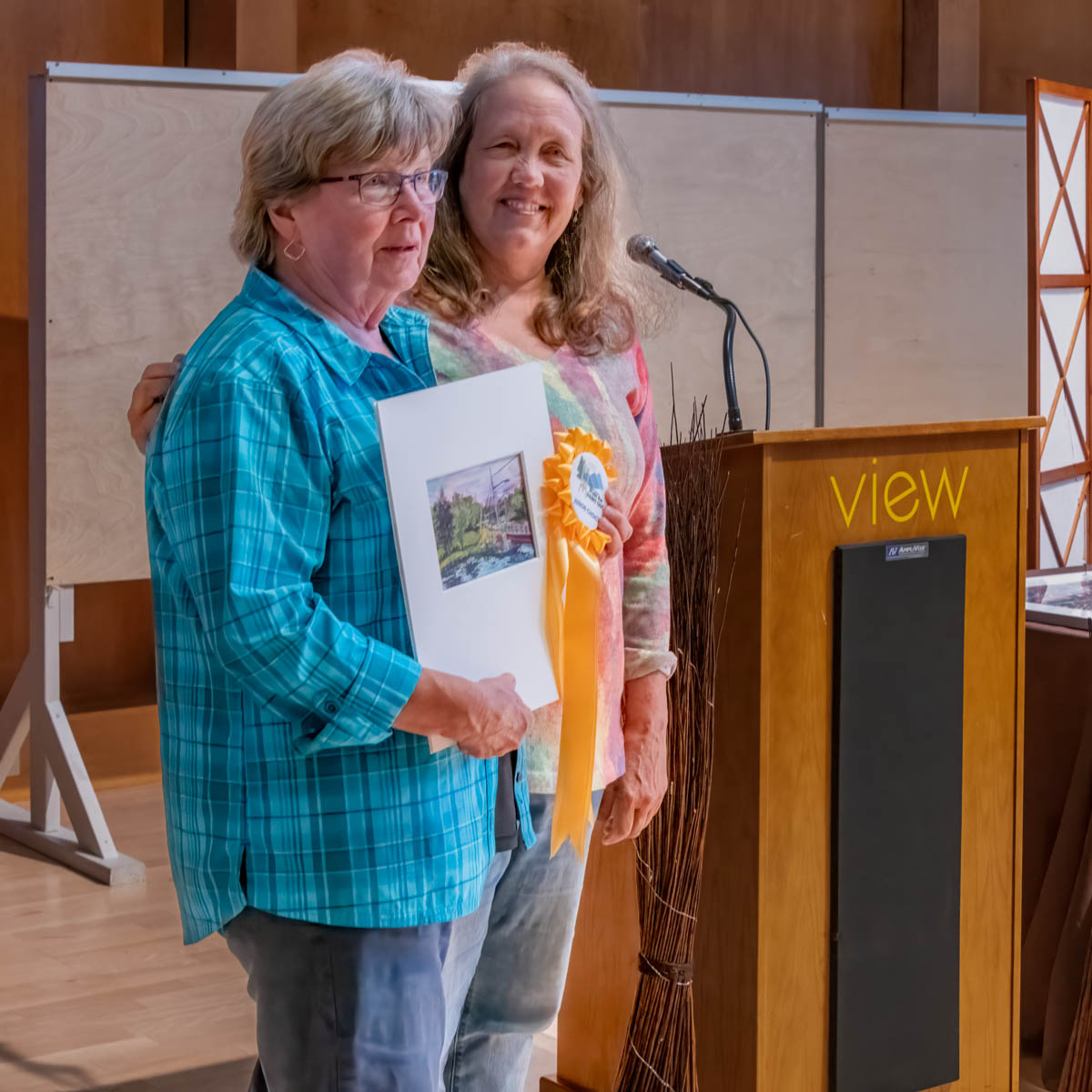 Click to view larger photo for Artist Dinner Meg Harris Deborah Doughtery Sarah Yeoman
Click to view larger photo for Auction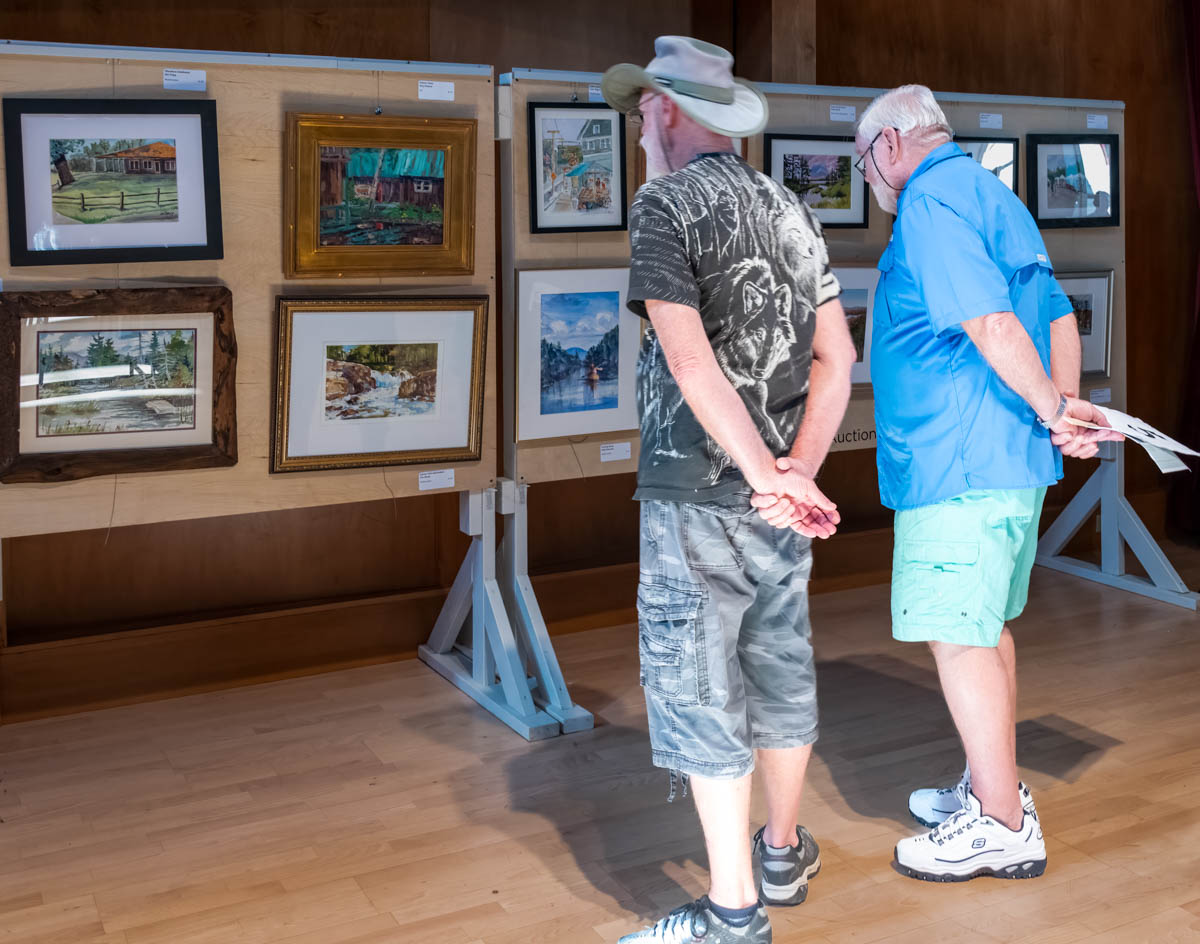 Click to view larger photo for Auction Catherine Donna and High Bidder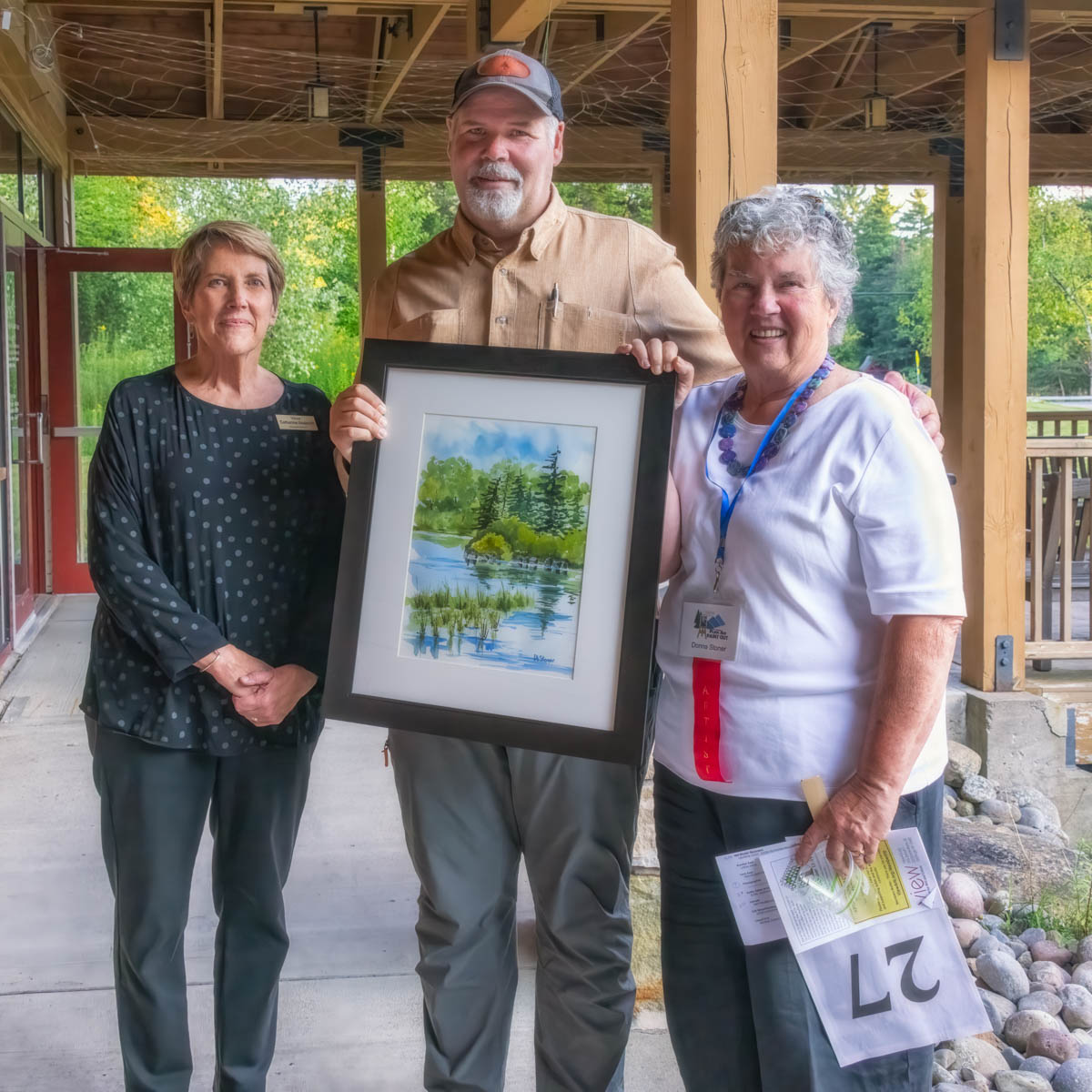 Click to view larger photo for Guy Chiazza painting at View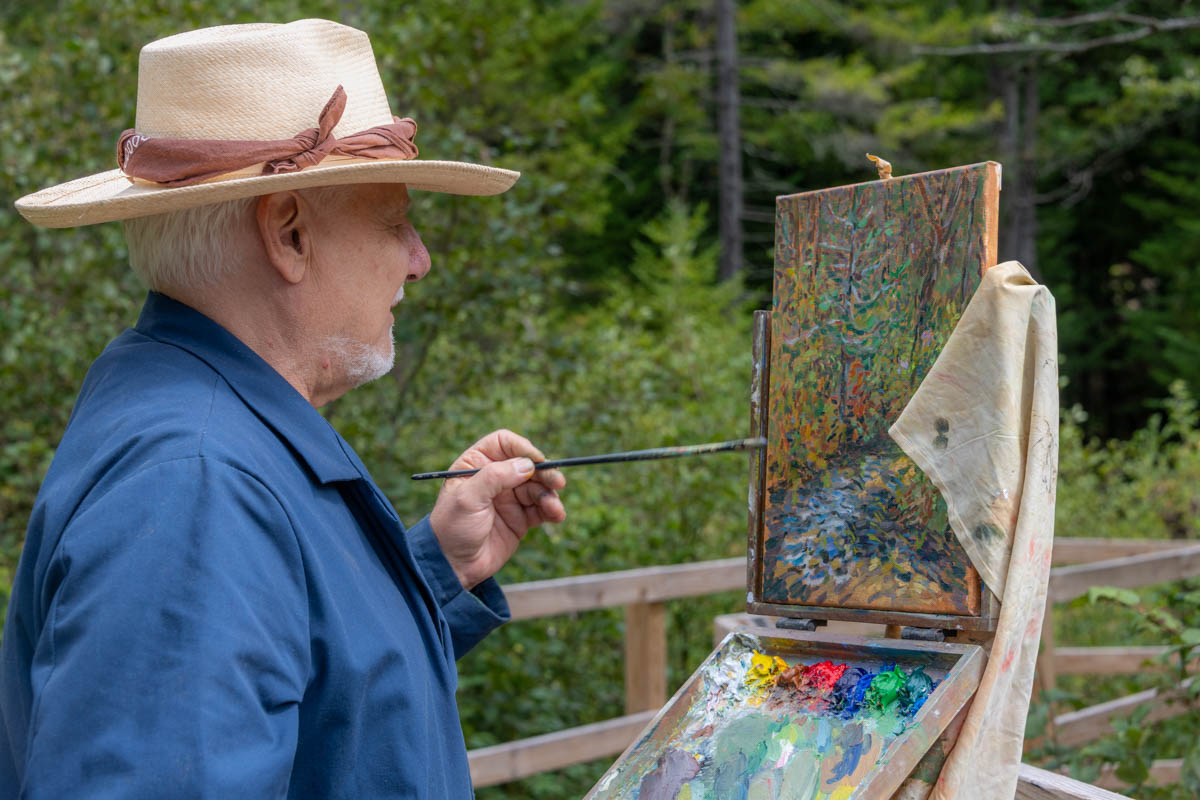 Click to view larger photo for Jay Costanza at Alger Island State Park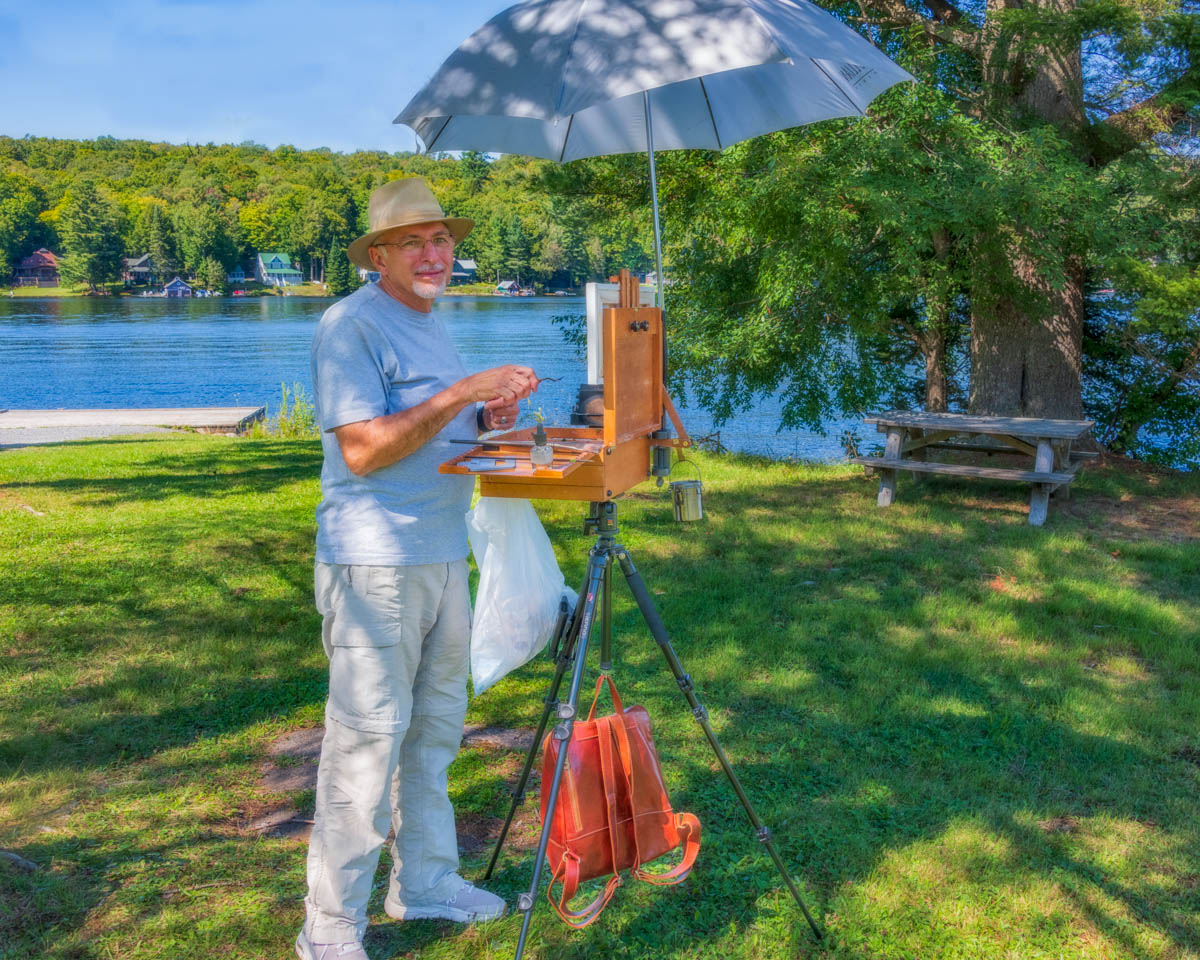 Click to view larger photo for Judy Soprano painting across from the Mill