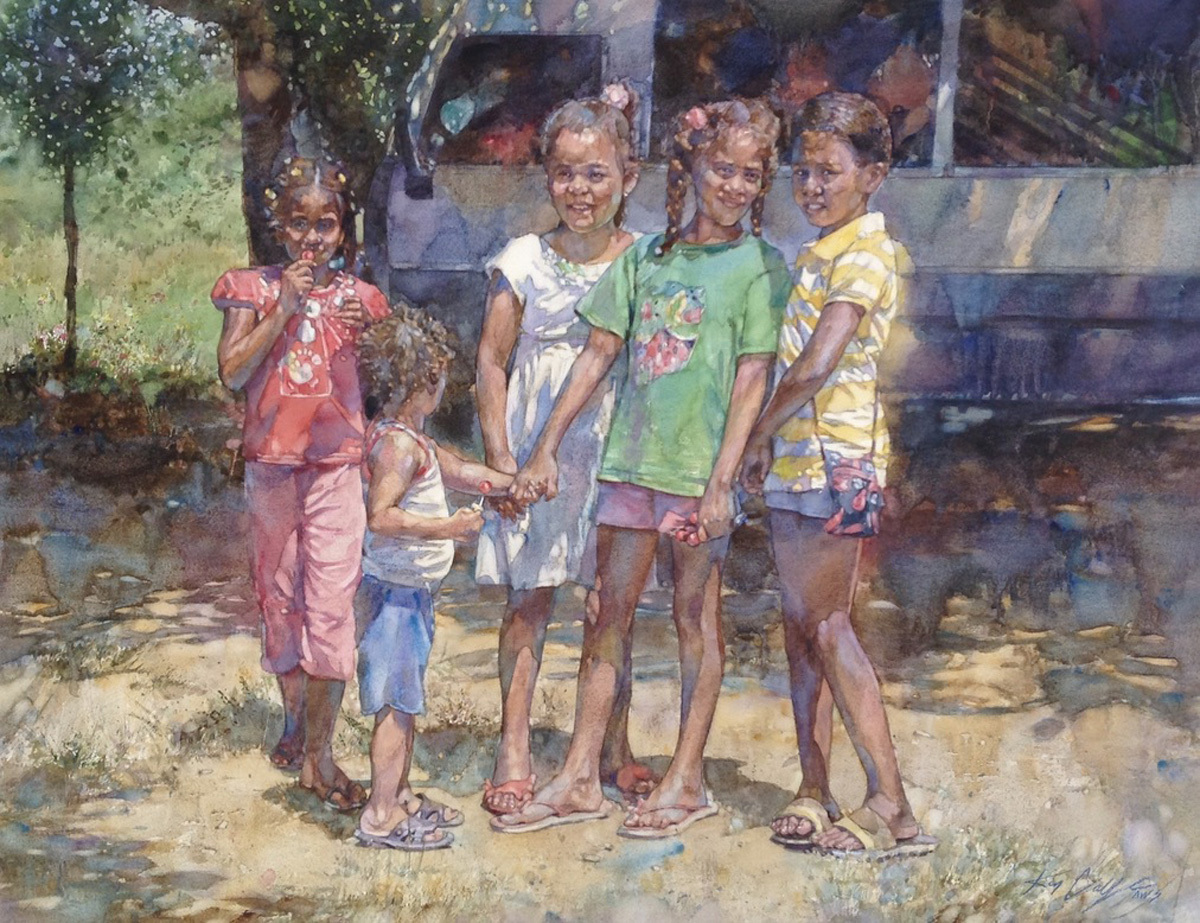 41st Annual Adirondacks National Exhibition of American Watercolors Online Gallery
View all

Exhibitions
Overview
Each year View hosts the Adirondacks National Exhibition of American Watercolors, open to all artists working in water-based media including transparent and opaque watercolors, acrylics, casein, egg tempera, gouache and ink. This major national exhibit showcases outstanding artistic talent, skill and beauty in watercolors. Every year this exhibit reminds us again of Miriam Kashiwa founder and abiding inspiration for View. Miriam created the Arts Guild of Old Forge with a dedicated group of volunteers to provide the best arts experience in the Adirondacks. Today her vision continues as View.
This is our 41st annual exhibition and the highlight of our exhibition season. This year's exhibition features 84 works from artists across the nation. View is proud to offer such an exhibition opportunity here in the Adirondacks- far from the art galleries where one would expect to find works of this caliber. The Adirondacks National Exhibition of American Watercolors stands alone offering a rare visual treat to art aficionados and the casual visitor.
Unless otherwise indicated, all works are available for purchase. The purchase of an original work of art supports both the artist and View.
If you have any questions about the exhibition or have an interest in purchasing an artwork, contact 315-369-6411 x201 or email info@viewarts.org.
Click the image below to see this year's award winners!


Video by Juror of Selection: Ratindra Das, AWS-DF, NWS, TWSA-DM, WHS
Video by Juror of Awards: E. Jane Stoddard, NWS, TWSA-MA
Exhibit Walkthrough with the Visual Arts Interns, the VA-Kaits
These online openings are made possible by the generous contributions of our community.
From all of us at View, we thank you for your continued support.