Overview
Susan Hoffer has exhibited throughout the US and won numerous prizes for her work in upstate NY.
Her paintings are in the permanent collections of the Albany Institute of History and Art,
Albany, NY, and the Adirondack Experience Museum, Blue Mountain Lake, NY. She was recently
awarded a Sam and Adele Golden Foundation Residency, New Berlin, NY for 2023.
There is a world of trouble out here in the occupied Kanien'kehá;ka (Mohawk) and Ho-de-no-
sau-nee-ga (Haudenosaunee) lands (Adirondack Park, NY), and those who struggle to influence
a wider scope and greater inclusivity pay a divisive personal cost. I use paint and words to tell
their stories.
My project proposes that we are all capable of looking right into the light and not be blinded by
it. Lone rural voices are rising, and their neighbors, family, and friends are listening. We all
should.
Susan Hoffer will be leading a FREE Virtual Artist Talk & Gallery Walk on April 20 at 7pm, where she will be discussing her work on display at View.
Click to view larger photo for Saving the planets biodiversity v2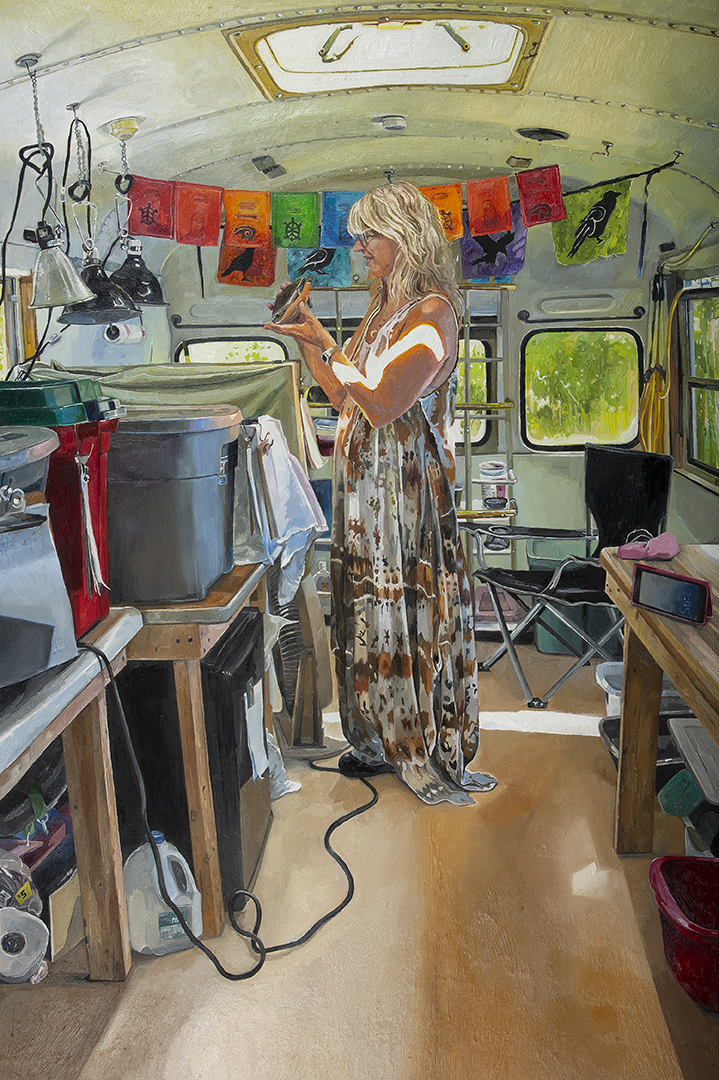 Click to view larger photo for Just Vote But not against your own interests copy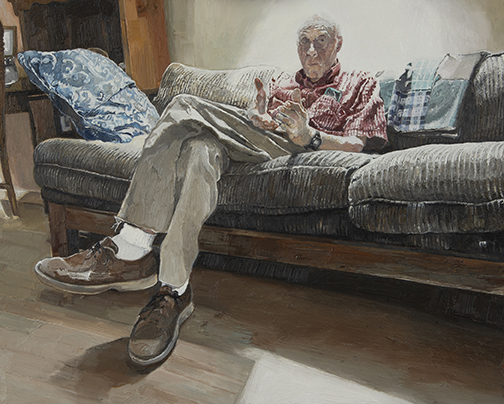 Click to view larger photo for Persuadables of Cambridge Analytica copy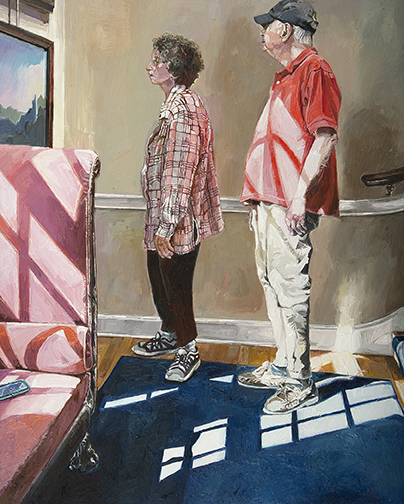 Click to view larger photo for A new blank tablet copy v2
Click to view larger photo for Climate change displacement Her story documents the data copy