Overview
Sculptural Works by Jack Elliott
I am an architect/designer/artist engaged in research on sustainability in the built environment at Cornell University. While much of this research has been in the form of technical investigations, I also have been continuously engaged in "creative scholarship" using wood sculpture as a form of investigation into various human/nature relationships. I use the creative project to stimulate art/design discourse as a form of outreach, as well as a source of aesthetic value.
My sculpture is abstract, minimalist expressions in wood I call "Arborworks". Through these pieces, I work to express relations between trees, people, and our shared biophysical environment. I work to expose the hidden beauty of these specimens through strategic geometric cuts and careful placements. Every project is different but they are all characterized by juxtapositions of the geometric and the organic; the intentional and the spontaneous; the light and the dark. I do not force the material away from what it is. I work with the material as it is, to allow its hidden assets to be revealed through a set of minimalist interventions, of cuts and poses, a kind of "art tartare". I have been doing this in a variety of scales from handheld objects to crane-lifted pieces, weighing over 11 tons.
The pieces often refer to an environmental issue, such as climate change, invasive species, or the depreciation of nature, but their primary purpose is to move the viewer though their form, so that the aesthetic experience opens the door to personal reflection on the messages expressed. As the recent reports on the global environment indicate, these are time sensitive issues and engagement is required by all of us. We can no longer focus on just the human condition, without regard for the non-human condition. "Arborworks" seeks to re-center our focus to a more biocentric worldview.
Watch our Virtual Artist Talk with Jack Elliott talking about the work in Precaria.
Join us for our opening reception on December 9th from 5-7pm. The reception is FREE and open to the public and light hors d'oeuvres and a cash bar. The opening is the first opportunity to see Flowers, Trees, and Roots: The Wild World of Plants; The Art & Science of Botanical Illustrations; and Winter Greens & Blooms.
Click to view larger photo for IMG 7317
Click to view larger photo for Magna Fluctus by Jack Elliott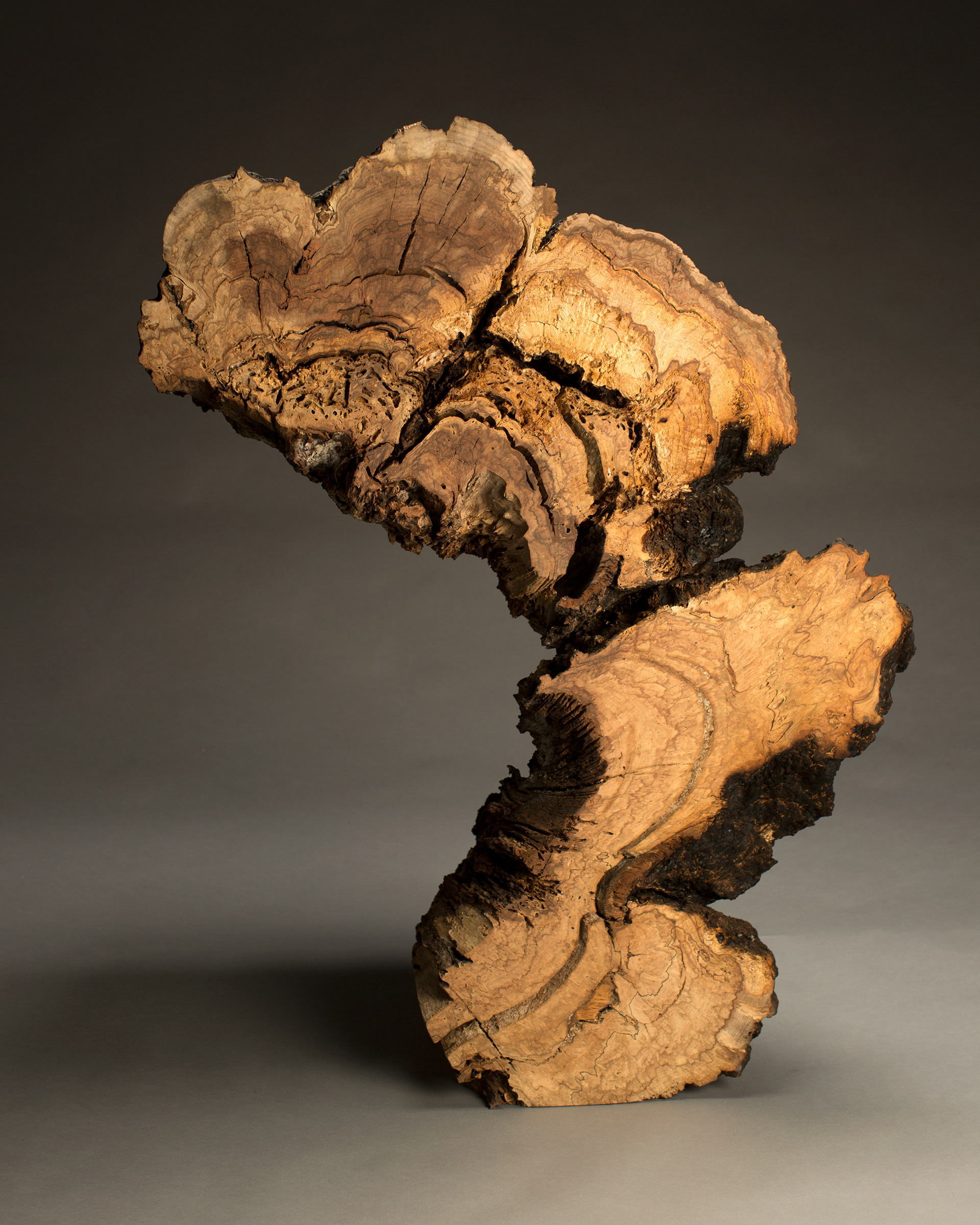 Click to view larger photo for IMG 7300